Wolfgang TELEMONITOR® features Setlist Helper
The Wolfgang TELEMONITOR® – by Main Street Dream Makers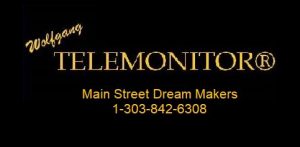 The Wolfgang TELEMONITOR® was THE first commercially available and affordable teleprompter in the USA developed with musicians specifically in mind. Our products have been serving musicians of all sorts from acts that perform 4 gigs a year to international touring acts with upwards of 240 shows worldwide.  Our customers are 18 to 82 years old and we have been providing THE Wolfgang TELEMONITOR® SINCE 2009.  Call us at 303-842-6308 for more information or to get one of your very own.
We now have only one model and they come pre-loaded with SetList Helper.  Our design has a 24″ diagonal Touch Screen tablet that uses an adjustable stand to present the screen to the artist at just the right angle. To the left is our  24″ product.
Below are a few pictures of the TELEMONITOR showing the adjustable stand that is attached to the back of the Tablet.
Affordably priced at $599 plus prepaid shipping.  We only ship within the Continental 48 Contiguous United States.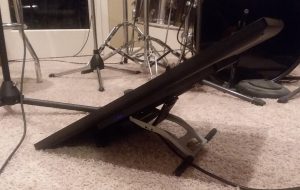 The Wolfgang TELEMONITOR® 24 Touch only takes a few minutes to set it up. If you are interested in finding out more information on these products or how to get one, Call 303-842-6308 for more information.
Give us a call if you want one of these beauties.  Call 303-842-6308, or send an email to Wolfgang TELEMONITOR  Stock is limited.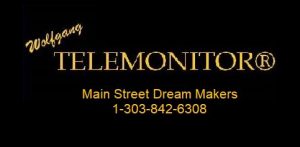 Main Street Dream Makers | Wolfgang TELEMONITOR | Punta Gorda, Florida | Phone 303-842-6308
Wolfgang TELEMONITOR® is a Registered Trademark  – Reg. No. 4,133,441
© 2009 – 2022 Main Street Dream Makers  –  All Rights Reserved.